Your wedding day is one of the most special days of your life. This is going to be the start of the rest of your life with the person that you want to spend the rest of your life with. However, before the wedding, you have the engagement, which is also a pretty big thing to celebrate, as this is where everything started. Some people like to commemorate the event by taking engagement photos in Ventura, but it's important that these are done right.
If you've been recently engaged and are looking to have some engagement photos done, we're going to give you a hand with some basic tips to help you find the best places to take engagement photos in Southern California, as well as some tips to get some great engagement photos.
How to Find the Best Places to Take Engagement Photos in Southern California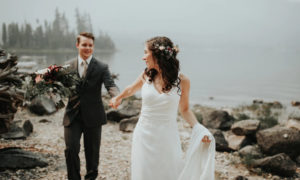 It's important to remember that when choosing engagement photo shoot locations, you have to choose a location that suits the two of you. You might see other couples' engagement photos and think that the location that they chose would be the one that you yourself would choose.
But later on, when it comes to your own engagement photos, you may find that another location is absolutely perfect for the two of you. To make sure that you find the perfect location, here are some tips to help you out.
Find a location that highlights the two of you as a couple
Finding the perfect engagement photo shoot location has a lot to do with the both of you. As much as possible, choose a location that highlights both of you. For example, if the two of you love art, then maybe a museum might be the right location for you. Or if the both of you met on the beach, then, of course, the beach would be the perfect backdrop to tell your story.
Watch out for the light
You might have seen other engagement photos on wedding blogs and Pinterest, and they look amazing. However, you have to remember that a lot of the time, timing, luck, and a little bit of editing is involved to make these photos look as great as they currently do.
Lighting also has a large role to play here. Remember that a location can look completely different during varying parts of the day, and you're going to figure out which time of day your chosen location looks best in.
There's something known as the "golden hour" where the lighting is just absolutely perfect that photographers love shooting in, so you might want to take that into consideration when choosing the perfect time to shoot your engagement photos.
Be careful with busy locations
You might decide that busy engagement photo shoot locations in Los Angeles would be the perfect choice for your engagement shoot, and maybe you're right. But you have to remember that you can't predict how the bustling crowd is going to react to your photo shoot. If you're lucky, they'll leave you well enough alone, but worst case scenario, you're going to have a few bystanders glaring at you in the background.
Tips to Take the Best Engagement Photos in Ventura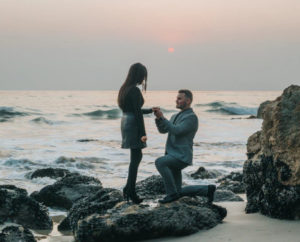 The great thing about taking engagement photos is that it can serve as a sort of dry run for your wedding photos. If you plan on using the same photographer for your engagement and wedding photos, then this is a great chance to get comfortable with them, especially if they're going to be directing you.
While the success of your photo shoot is placed mostly on the shoulders of the photographer, you and your significant other can give them a hand with these tips to help guarantee a great engagement photo shoot.
Stick to a theme
As much as possible, you're going to want to be consistent with the theme of your engagement shoot. This ties into the location that you've chosen that says a lot about the both of you as a couple. For example, if we're sticking to the love for books theme, you decide to have a photo shoot at the zoo, with the animals as a background.
While this has the potential to look great, this doesn't say anything about the two of you as a couple. Maintain consistency and stick to a theme that highlights the two of you and your love story together.
Find inspiration online and show them to your photographer
In a world of Pinterest boards and numerous inspiration blogs, it isn't hard to find engagement photos that you like. To help your photographer understand what kind of look that you're going for, it helps to curate all of that into one folder, and show it to them. That way, the photographer will see what kind of look you want, and work with you to try to achieve that.
Wear the right clothing
It's a photo shoot, so your clothing is also going to play a huge role in how well the photos are going to turn out. As soon as you know the location that you plan to shoot in, look for clothing that complements the look of the location. It helps to go over the location with the photographer to help you find the perfect look.
Make sure that you and your partner's clothing complement each other. It wouldn't do to have one of you show up dressed like something out of a movie, while the other looks like they just rolled out of bed.
Finally, make sure that you also wear clothing that you're both comfortable in. There's a chance that there's going to be some walking involved to find the right shot, and you're not going to be able to do that in shoes that threaten to choke your toes.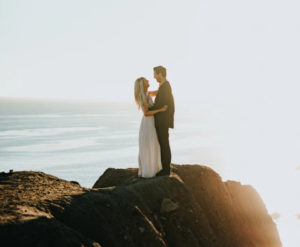 Coordinating the perfect engagement photo shoot and finding the right engagement photo locations in Oxnard or anywhere in Los Angeles doesn't have to be a difficult task.
Make sure that your entire wedding is a breeze, from your engagement, all the way to your wedding reception with Bravo Events. We can tackle any weddings, and all sorts of events, no matter how big or small. And because of our flexible wedding packages, you're going to get the right kind of help that you need to make your special day a perfect one.
We believe in delivering high-quality service to each and every one of our clients, and we come highly recommended by our clients because of that. No matter the event, you can be sure that our fully licensed and insured team of event planners can handle it, no sweat.
So if you've got an event lined up that you need some help with, pick up the phone and call us at 805-228-9050. We can help you get started with your free consultation today!