Tips When Working With a Wedding Planner to Guarantee a Perfect Wedding
Weddings are famous for being an event full of potential, love, happiness, and, at the same time, full of stress. Anybody who has had to plan a wedding, no matter the size, will happily warn any married couple to be of the numerous hurdles that they've had to tackle during their own wedding planning process.
So with the large volume of people talking about the stresses of wedding planning, why not consider hiring a professional wedding planner like Bravo Events to take care of your wedding planning for you?
Of course, chances are, you might have already considered this idea, only to balk at the idea, simply because this is going to be another additional cost that you're going to have to take on in addition to all of the other wedding costs involved.
However, you should know that you save quite a lot with a wedding planner, financially and emotionally. You might be surprised to find that a wedding planner can save you money, but it's true. A professional wedding planner has access to a wide network of wedding vendors that can fit in better with the budget that you're working with while still delivering the level of quality that you want for your wedding day.
And a professional wedding planner can do wonders for minimizing the amount of stress that you'll have to deal with before your wedding day. Of course, to make sure that you get all of these amazing benefits when you work with a wedding planner, you have to know how to work properly with them to make it much easier on the both of you. So to help you out, here are some tips that will help make sure that your experience with a wedding planner goes as smoothly as possible.
Make sure to take the time to know what you want
A lot of people assume that when they start to work with a professional wedding planner, all of their wedding planning has been sorted out for them. However, you should remember that wedding planners work for you, and that they're not planning your wedding for themselves.
To make the overall process easier for you and them, make sure that you have a definitive idea of certain specifics that you want for your wedding. It could be themes, color palettes, music, and even photography styles. This allows the wedding planner to have a good idea of what kind of vendors you're looking for, which also helps guarantee that you can book them as soon as possible.
Always remember that you hired a professional wedding planner because you trust their professional opinion to plan the perfect wedding for you. It might be hard to give up control of your wedding like that, but you should not be thinking of it as you giving up control of your wedding.
Instead, you should be thinking of it as passing on the complicated parts of your wedding planning to someone else, which frees up time for you to focus on other things and makes the overall process that much easier to deal with. Any decision they make for your wedding will always be with your best interest in mind.
Be open with your communication
Of course, when you hire a professional wedding planner, you're going to be working closely with them for the upcoming months leading up to your wedding. If you want to make sure that you get the wedding that you want, you have to make sure to communicate properly with your planner so that they can plan you wedding exactly how you want it.
Letting them know about the specifics of what you want for your wedding, what your budget it, and other details is essential to getting the wedding of your dreams. In addition to this, remember that communication is a two-way street.
If they have additional suggestions to your ideas, make sure that you're open-minded enough about these, and don't forget to trust their professional opinion on certain things. After all, they've been planning weddings for a long time and they know what they're doing.
Know what your priorities are
Your wedding budget is going to be one of the biggest limitations to deal with when it comes to wedding planning. Because of this, you should definitely make a priority list early on in the planning process and let your wedding planner know about this. This is a good way of keeping your planner in the loop when it comes to what parts of the wedding you want to prioritize and which ones you're willing to compromise on.
Choose the right wedding planner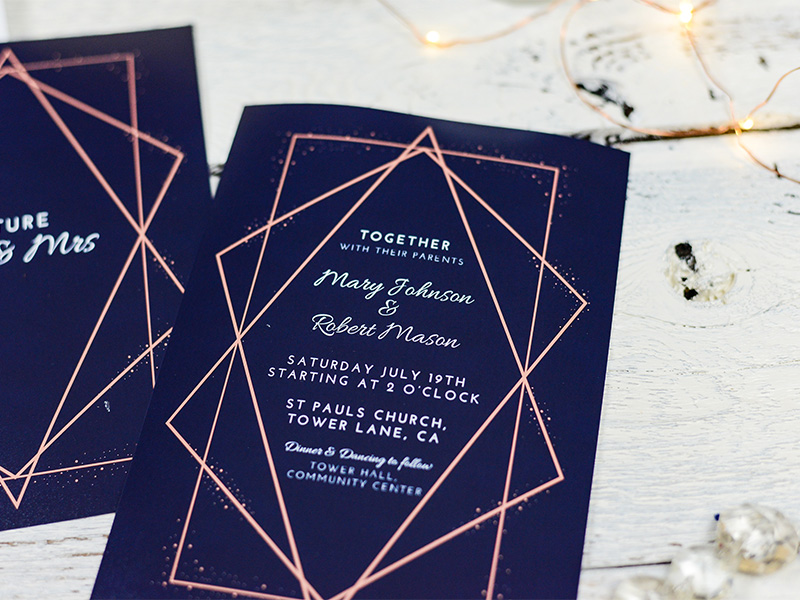 If you want to make sure that you get the most benefit out of working with a wedding planner, you need to hire the right planner for the job. There are a number of ways that you can guarantee that you're working with the right wedding planner. To begin with, you need to do your research.
Nowadays, it is easy enough to look up your area and find a large number of planners ready to work with you within the area. However, to make sure that they're the right person for the job, you need to take the time to look into their services offered as well as how well they pulled off previous projects. Social media is a great way to look for reviews from previous clients, which will give you an inside look of what to expect if you choose to work with a specific wedding planner.
In addition to that, make sure that you take the time to meet with the wedding planners that you've narrowed it down to and don't be afraid to ask them any questions that you might have about the wedding planning process. These are all good ways to determine the ways that your potential wedding planner can help you with the planning process.
If you've got a wedding or event coming up, feel free to consider Bravo Events! We have extensive experience when it comes to wedding and event planning, and our track record can prove this. Our main goal is to plan the perfect event for our clients, whether it's a small, intimate birthday party, or a fabulous wedding to remember.
If you have an event coming up and need the help, feel free to reach out to us at 805-228-9050 and we can get you started with a free quote as soon as possible. So what are you waiting for? Let's get started with planning your dream wedding today!