5 Tips for a Stress-Free Wedding Day
Weddings are one of the most important events in a person's life. It is a fun and exciting moment, but there are times that it can become quite stressful. Wedding planning is necessary because you want everything to go exactly as how you have envisioned it on your mind. If your wedding day is fast approaching and you are searching for tips to help you have a stress-free wedding day, make sure to keep reading below to find out more information.
Here are some of the tips to help keep the stress away on your special day.
1. Plan your schedule – Wedding planning is a must. Before anything else, you must consider getting a wedding planner to help you out with all the important details for your wedding day. Talk to the wedding planner and coordinate with your photographer regarding how long the pictures will take.
You must also consider the important details such as travel time and allow yourself to take in everything so you and your spouse will be able to enjoy this one of a kind experience of a lifetime.
If you need a wedding planner, make sure to check out Bravo Events.
Check our services here.
2. Prepare ahead of time – Before the wedding day, it is necessary to prepare all the important details with your photographer. You can appoint someone to handle the supervision of every small detail so you do not have to stress and worry about it on your wedding day.
Coordinating with the photographer is a must for the necessary details that need to be photographed to create your wedding day story. Prepare the wedding dress, rings, jewelry, bouquet, invitation, shoes, etc. and place it in one area to have it ready for the photographer.
By preparing everything on time, can help prevent any problems that can occur and it will allow your schedule to go smoothly and stay on track of all the necessary details that will happen on your wedding day.
3. Designate a person to stay by your side during your wedding day – Who is the person that you can rely on during times of stress? Is it your mother, your older sister, or your best friend? You must keep them close especially when you are feeling the stress, you can rely on them to keep you stay calm.
4. Communication is important – All the important details regarding your wedding day must be communicated clearly to everyone who will be involved. This allows everything your schedule to flow accordingly and you can prevent any problems that can occur because of not communicating everything to the guests, family, and friends during your wedding day.
Photographs can be done faster and you can start the wedding party after the ceremony is over. At least a couple of people must be designated to cover and coordinate with the relatives and the family friends so it can help lessen the stress during your wedding day.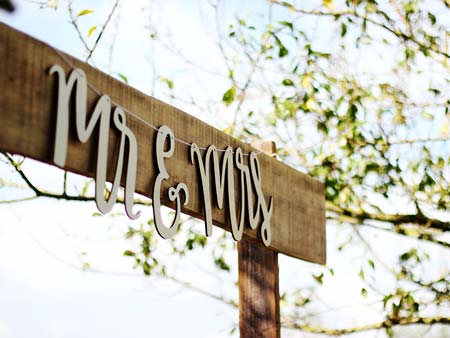 5. Enjoy your special day – Most of the time people will tell you that a wedding comes and goes like a total whirlwind of emotions, memories, and moments that you can treasure for the rest of your life. You must stop for a while and hold each other's hands, take deep breaths and enjoy the moment that you spend with your spouse.
Whenever you take photos, allow yourself to be fully present in the moment. Hug your spouse and feel the warmth of love, allow yourself to look at each other's eyes and fully enjoy this memory that you will treasure forever.
Your wedding day must be properly planned so you can avoid any stress when it is not going well according to the plan. Allow time to get some rest before beginning the day. Eat a healthy breakfast, spend time with your family and bridesmaids, and get your makeup and hair done by a professional.
Avoid doing your hair and makeup yourself as this can cause any unwanted stress during your wedding day. Allow extra time for hair and makeup so you will not be stressed if issues arise during the wedding day itself. Be comfortable, stay calm and enjoy a relaxing morning so you can be well-rested and have enough energy for the rest of the day.
Wedding days are one of the most important moments in a person's life. It happens and it may feel like it is gone in just a single blink of an eye. You must allow yourself to feel everything and reduce any stress that can happen during your wedding day.
Enjoy your day, feel the love and all the emotions flowing from your special someone and enjoy each other's presence on your wedding day. Make sure to follow all the tips mentioned above so you can have a stress-free wedding day and you can soak in all the details and you can lock all the memories you shared with your spouse.
If you want to hire a reliable wedding planner in Venture County, CA, fill-up this contact form here.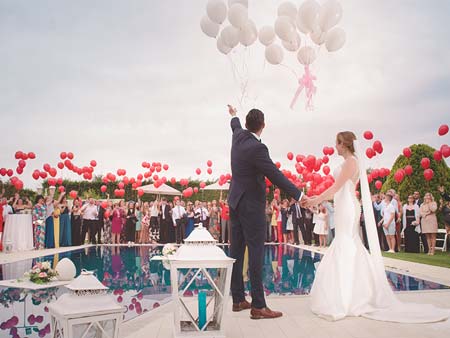 Weddings must be a fun and unforgettable moment that you and your spouse must enjoy and not stress about. If you want a stress-free wedding day, you should hire a trustworthy wedding planner. If you are located in Ventura County CA, you must check out Bravo Events. We are a bilingual company that can help you with essential stuff needed on or before your wedding day.
If you have any questions or inquiries about our company and the services that we offer please do not hesitate to contact us. You can call us at 805-228-9050 or send an email at [email protected]. Allow us to help you create great memories of your special day with your spouse.