Tips for Low-key Couples Who Want A Casual Wedding
For decades, every girl dreams of having the best wedding ever. The best wedding ever used to be a luxurious one – in a sophisticated hotel, with the most exotic food, hundreds of guests, and the best photographers in the world.
In the modern-day, we see through social media and other websites that there have been hundreds of weddings that have turned away from this kind of luxurious wedding. Instead, we have seen a hundred creative ways you can make a casual wedding still a girl's dream wedding. Now it seems that almost everyone wants to have a casual wedding, especially for low-key couples.
Rather than having everyone be in expensive gowns, everyone will be wearing comfortable dresses and suits, everyone will be laughing and enjoying as if it's their own wedding celebration.
As a premier event organizer in Ventura County, CA, we are here to give you the best tips so that you will get that perfect ambiance for your wedding so that you, your future-partner, and all the guests will enjoy.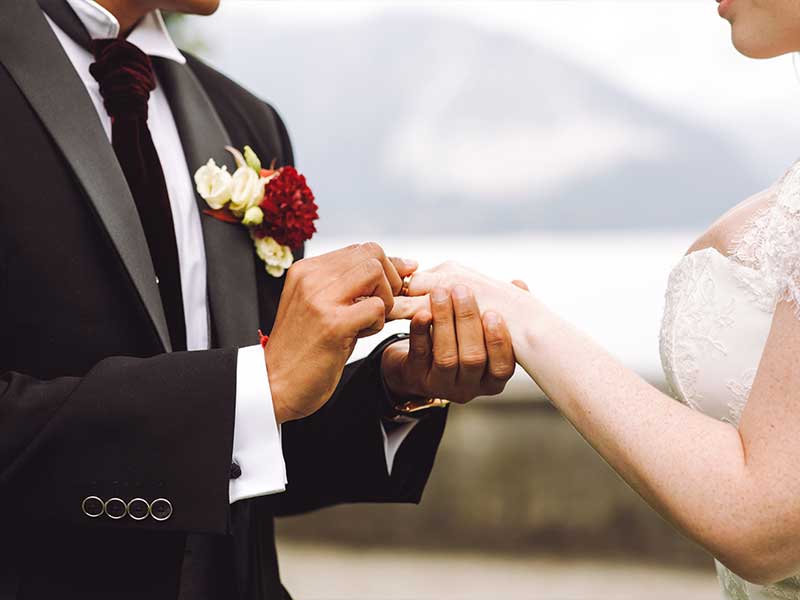 1. Choose A Down-To-Earth Theme
As you may have seen in posts online, a lot of these so-called "casual" or "low-key" weddings have a down-to-earth theme. One perfect example is a rustic theme where wood is the main element of the design. This theme uses earth colors such as olive green, hazel brown, and white.
That can be a perfect theme for your casual wedding because it gives a "relaxed" and intimate ambience to all your guests especially to you as the bride and groom-to-be. Since a lot of these casual weddings happen outdoors, that is the perfect theme to make it blend with the environment.
2. Find The Perfect Place
The perfect place does not have to be expensive. Sometimes, others choose to rent that cute coffee shop in the corner. The best part? You will be able to save hundreds of dollars. The key about casual weddings is to be as resourceful and creative as possible.
As we have mentioned, an outdoor place is perfect because casual and elegant elements meet halfway. It can fit your theme and at the same time, it has flexibility over the designs that you decide to put in for your whole celebration. Ideal places are historical buildings, coffee shops maybe, vineyards, barns, or even the beach. Since these kinds of places are preferred now than ballrooms and hotel function rooms, better book them early so that you can achieve that casual wedding that you want.
3. Good Ambience
If you have the theme and the perfect place, we need to achieve the perfect ambiance. If you have gone full rustic, what can make your place even more enticing are a bit more lights and color?
You do not need all kinds of lights to make this work. You just need to provide good lighting for the whole venue: not too dim and not too bright. Yellow lights are always preferred because it gives a warm and cozy feeling to all guests. A lot of couples also prefer to put lanterns and candles as alternatives for the flashing spotlight that is often used in indoor weddings
Next, the color. Color doesn't need to be bright. It can be as subtle as using a few pastel-colored flowers, such as roses or baby's breath to add a bit of dynamic feel to your overall design.
4. Intimacy
The most memorable weddings are the ones where only those who are really close to the couple are there. In other words, having an intimate wedding. It becomes memorable because everyone gets to interact with one another and the couple.
So, if you really want a low-key and casual wedding, sit down with your partner and list the people who really matter to you who must come to the wedding. Do not feel guilty about not inviting a friend you made in Yoga class. Just think of this, "Who have I shared the precious moments in my life with?"
5. Delicious Food
Since you have already opted for a casual wedding, you don't need the fanciest and most exotic food on your guests' plates. All you need is just some good food. You just need to find the perfect caterer that can meet your palette's satisfaction.
You can have a few kinds of cheese, ham, and crackers for your cocktails then some turkey or fried chicken for dinner. What matters is that they are delicious, and delicious does not have to be expensive.
Along with delicious food, you need some drinks as well. Fruit juices are always preferred and maybe reserve some beer for party time after the ceremony.
If you have all those, your guests will be more than happy and satisfied. Not only that, but you won't be pressured into buying dozens of wine bottles.
6. A Fun Program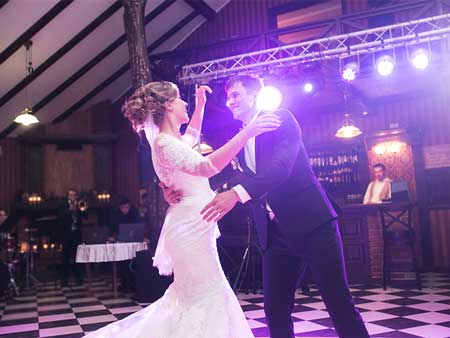 Do away with the traditional programs of a traditional wedding. Remember, this is YOUR night! Do what you want to do. Of course, we need the daughter-and-father dance, son-and-mother dance, and the first dance of the married couple. After that, why not mix it up a bit?
How about adding a few games to the program, one where you and your partner can interact and bond with your guests? Since this is an intimate wedding, the people there are people who have seen you in your silliest state so you laugh your hearts out and don't care about how silly you might look.
And who knows, maybe in your 50th wedding anniversary you will be talking about what happened during the games of your wedding day? A memorable wedding is always better because of the laughter and fun memories you have created together.
7. The Perfect Wedding Planner
While this is indeed a low-key and casual wedding, it doesn't mean that it's as easy as counting 1-2-3. You can still face many challenges if you do it on your own. Therefore, by choosing Bravo Events Planning, we guarantee you a hassle-free wedding planning procedure. We do not want you to worry about anything days before your wedding so you can feel and look your best.
Let us handle it and just sit back, enjoy, and get married! Contact us at 805-228-9050.