First of all, planning a wedding can be a bit overwhelming sometimes. That is why most couples choose to hire a wedding planner to help them with managing their wedding. However, some couples have their own reasons why they would want to take on the responsibility of most of their wedding planning.
The key is organizing everything. It is important to make sure that you have a lot of time for wedding planning. The longer the timeline, the better. If possible, you should allocate at least one year to the planning stage. So, where should you start?
The first thing that you need to finalize is your wedding budget. This may involve both of your parents and family members who are willing to help with the expenses. Don't forget to allocate an extra ten percent of the overall budget for those unexpected costs. No matter how much is your budget, you can still have an amazing wedding if you will determine what exactly is important.
Having the budget in place, the next thing to do is imagine what your wedding style would be like. You can get some inspiration from Pinterest or from the recent weddings that you have attended. What are the things that you like about it? Both of you should be involved in this step since this represents the two of you as a couple.
You could use any wedding planning app or a spreadsheet in tracking everything. Even how meticulous you are, there will always be times that you can encounter some troubles. But don't be too hard on yourself, everything will be okay in time for your wedding day. The most important thing is to have some fun! After all, this is your wedding day! Don't get too stressed on those tiny details. Here are some tips that can help you in planning for that important event in your life!
Always Stick to Your Wedding Budget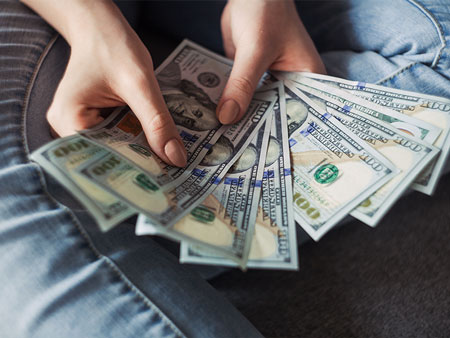 Most of your decisions will greatly depend on your budget. If you have any family members who are willing to contribute, then talk to them. Both of you should try to take a hard look at your finances and figure out how much you can afford for your wedding. After arriving at that final number, stick to it!
Figure Out Your Wedding Day Priorities
Talk to your partner and decide what are the most important things that matter on your wedding. Is it the venue, the wedding date, or the food? Should you hire a live band? Prioritize those things and try to compromise on the other aspects. This can greatly help you in sticking to your budget.
What are the services included in the packages that you are offering?
You can ask your wedding planner about their services. You must ask for a thorough explanation, this can help you decide which wedding planner is perfect for you. When choosing a wedding planner that will suit your needs, you must check the services they offer. If you are based in Ventura, you can choose Brave Events to help organize your wedding plans.
Let Your Partner Get Involved
The process of wedding planning should include the two of you. You can consult with your partner when making decisions or ask for some help from them when needed. Wedding planning can be fun if both of you are involved in it.
Decide on Your Wedding Party
Talk with your partner about the size of your wedding party. The friends and family members that you will invite will be there to support you. Think about the expenses involved when you will be inviting a lot of people on this big day. Consider the people who will be standing next to you during this majestic occasion.
Sometimes having a theme can be very helpful. Whether its the style, color or a complete theme, this can help you in deciding the design for your wedding.
Consider the Date and Season
Would you like to have a spring garden wedding, or would you rather do it in autumn? Decide on a few dates but be flexible. In this way, you will not be having problems when booking a venue for your wedding.
Evaluate Your Choices for The Venue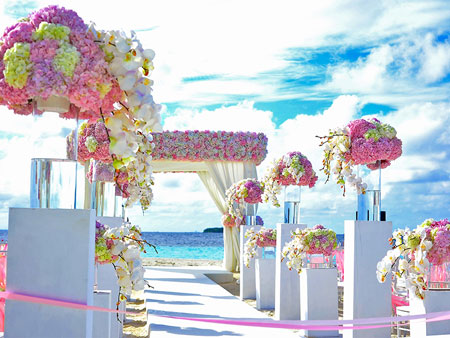 Before deciding on your wedding and reception venue, be sure to compare prices, restrictions, and packages. Even if you have already chosen an ideal venue and a perfect package price, its fine to keep on looking. You could ask around and ask how much they are charging for the venue.
Hire a Planner for the Rest of It
While planning a wedding on your own is certainly possible, it would be much easier for you and everyone involved to hire a professional wedding planner to guarantee that your wedding is the event of your dreams. If you need help in planning your wedding, then you can always consult Bravo Events! We know how important this event is, so we want to make it as memorable as it can be. We are a bilingual event planning company and we are open all the time! Just call us at 805-228-9050 today!