The Bridal Shower Essentials
In just a few weeks, your best gal pal will be dressed in white and on her way to the altar to get married to the man of her dreams. Right now, you are reading this article because you are either the maid of honor, a bride's maid, or just a really supportive gal pal. Whichever role you have, you have landed on the right website and the right article to help you plan your girlfriend's bridal shower, a night she will never forget.
Is Throwing A Bridal Shower Necessary?
As an event planning team, we can tell you that we have organized dozens of weddings that did not have a bridal shower. So nope, it is actually not required or totally necessary. It is highly important that if you are not sure that your friend likes to have one, make sure to ask her.
Although a surprise bridal shower would be the bomb, your best friend getting all cranky during the unwanted bridal shower would be the real explosive.
However, if you remember her mentioning before that she wanted a bridal shower, then let's proceed on talking about the things your friend's bridal shower must-have. Take a pen and a paper, let's talk about it one by one.
1. Get #TeamBride Involved
If you had that light bulb turned on and suggested the idea of throwing your friend a bridal shower, make sure to have invited Team Bride to the planning of the bridal shower to make sure you will not be stepping on anyone's toes. If you are a friend, make sure to get your friend's mom, and the mother-in-law involved as well.
With more than just one person planning this, you will be able to think of more ways to make this a fun and sweet party for your dearest sister. Another thing, the bride won't be spending on this. What will happen is you will pool in money. That is why it is important to gather a lot of people to work on the best bridal shower of your best gal pal!
1. Invite The Most Important People
Bridal showers usually just involve the ladies because it is a girl's night! Make sure to have your friend's best gal friends and relatives there at the party. The number of people you invite varies but it's always best to keep it intimate. Nothing fancy, just something casual that can get everyone to participate in the night's gimmicks.
2. An Accessible Location
Just like what was mentioned earlier, the bridal shower is something that is casual and has an "easy" ambiance. It's a special night for the bride because being a wife really is a whole new chapter in a woman's storybook. Therefore, for the important people of the bride to be there, the location has to be accessible.
Even someone's house can be the perfect location! The best part is if you could stay all night long because the bride will definitely want to spend a lot of time with her closest friends and family.
3. Cocktails and Finger food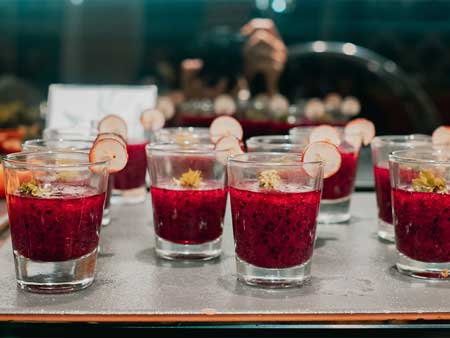 Most bridal showers only have cocktails and finger food, but it is still an option to serve dinner to your guests and to the bride-to-be. However, if you just plan a short, casual, and budget-friendly bridal shower, just make sure to serve finger food and a few you drinks to keep the night going.
4. Bridal Crown or Throne
The bridal shower is of course, all about the bride. Let's get on to our creative side and use our hands to make the bride her bridal crown or throne. A simple sash can do the trick and a chair decorated with flowers. Simplicity is beauty, as they say.
5. Exciting Games
It is not a bridal shower without some exciting games that can include everyone, even the bride. This is a great chance for the bride to get to know her future husband's side of the family and vice versa. Games in bridal showers also provide a way for the bride to feel fun and relaxed after months of wedding preparations. You're giving your best gal friend the breather and sanity break that she needs amidst the grueling preparations.
6. A Special Guest?
Sometimes, to make the bridal showers interesting, the organizing party invites the groom towards the end of the party. You can even play more games after that so that the guests can get to know the couple more. That could even give them a better idea of what gift to give them during the big wedding day. How beautiful would that be?
7. A Planner To Take Away the Burden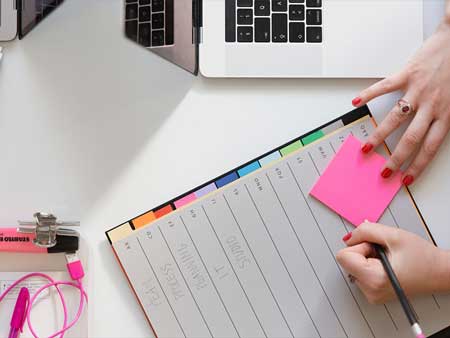 While these are things you can do on your own, it's always better to work in a team. Here at Bravo Events, we assure that we will give your friend the bridal shower of a lifetime. We have years of experience with organizing all sorts of events from wedding to birthdays to Christmas parties.
It is indeed a sweet act for you to organize the bridal shower by yourself but as you are a friend, we want you to enjoy your friend's bridal shower as well. Let us give your friend the bridal shower of her dreams, and the wedding of her dreams as well. Give us a call at 805-228-9050 or fill out our website form, and let's get in touch today!