Perhaps you already have an idea of what your dream wedding would be since you have helped a friend plan their wedding. But this does not mean that you will do all the tasks by yourself. There are a lot of reasons why hiring a professional wedding planner is a good idea. They can help you quite a lot in accomplishing several tasks, from managing your budget to negotiating with your vendors. You may not realize it yet, but
planning a wedding
can be a tedious job.
Aside from organizing your wedding, you also need to take care of your daily responsibilities. This can be very stressful. Working with a professional wedding planner can lessen your load. Here are some of the important reasons why you should get a wedding planner for your wedding.
They Can Help You with Everything
Whether you are expecting a few or plenty of guests, you must get a wedding planner. You can rely on them for just about anything. They are not just great in choosing the best tabletop decors, but they can also act as your finance manager, lawyer, designer, and a lot more. They will make sure that your wedding will be a success. Wedding planners can take care of everything, from dealing with vendors to handling any emergencies.
Wedding planners are perfect for busy couples who want to avoid being stressed out by their wedding. They are experts when it comes to weddings. Wedding planners are aware that this is a very emotional event, so they make sure that all issues can be resolved immediately. Whether you have an issue with your in-laws or your decorations, they can handle it professionally.
Additionally, they have various affiliates in your area so they can quickly make a booking on the venue that you want for your wedding. With a team of experts working for your wedding, you can assure that this great celebration will be a memorable one. Ultimately, having a professional wedding planner is probably one of the best decisions you have ever made.
No Matter What You Need They Can Provide It
Each couple has specific needs. The good news is that there is a particular wedding planner that is more suitable to your needs. Typically, there are three kinds of wedding planners. These are the full-time wedding planner, a part-time wedding planner, and a coordinator.
A full-time wedding planner will be managing everything from the beginning up to the very end. They will start making a plan to make your vision become a reality. They will hire professionals or make a deal with the vendors. Full-time planners can also handle the activities for the guests.
This type of wedding planner is ideal for couples who are looking to have a destination wedding or a multi-day wedding celebration. This is also perfect for couples who are looking for a professional that can help them every step of the way.
A part-time wedding planner is ideal if you need someone who can help you on an as-needed basis only. They can help you handle the specific tasks such as creating your menu or dealing with your tabletop rentals. This is an ideal option for couples who want someone that can help them in accomplishing small tasks. Part-time wedding planners are a good choice for couples who are price-conscious. They can provide you with the help that you need for a reasonable price.
A wedding coordinator can help you during your wedding day. This is contrary to a full-time wedding planner who will help throughout the entire process or a part-time wedding planner that can only help on a particular task. Their main priority is to make sure that the wedding runs smoothly. Generally, they will start working a month ahead or two weeks ahead of your wedding date.
They will ensure that everything is in proper order. A wedding coordinator will handle the wedding ceremony as well as the reception. They will make sure that everything is on schedule. If you can't afford to pay for a full-time wedding planner or a part-time wedding planner, then you can choose a wedding coordinator. They can help you enjoy this special event to the fullest.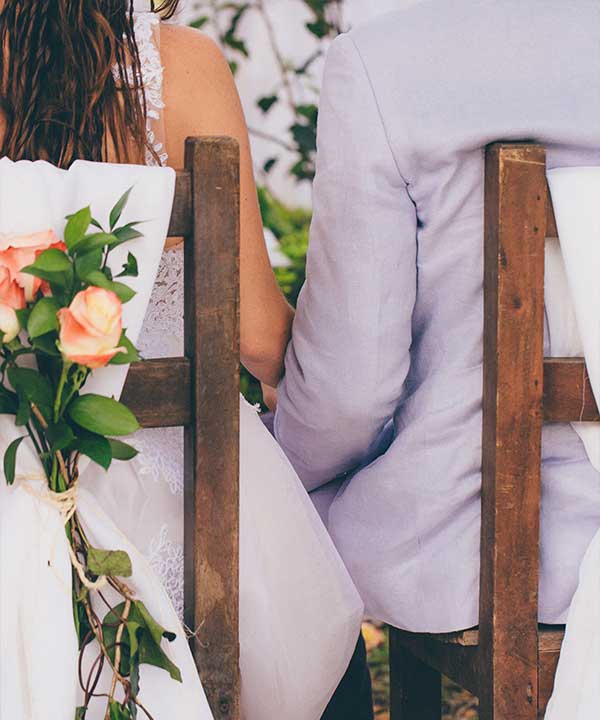 Hiring Wedding Planners Can Save You Money
The rate of a wedding planner can vary. Some might charge you an hourly rate while others will give you a flat rate. Others prefer to get a percentage of your overall budget. This can range from 10 to 20 percent. A part-time planner will probably ask for a flat rate or an hourly rate. Usually, a wedding coordinator will charge you with a flat rate.
Hiring a wedding planner might be an addition to your expenses, however, this is a great investment since this will allow you to enjoy your day while having peace of mind. Additionally, having an expert deal with your purchases and contracts can save you money.
They Can Turn Your Dream Wedding Into A Reality
Do you have a vision of what your wedding would be like? If so, then the best wedding planner can help you in accomplishing this. Be sure to choose a wedding planner that you can get along with since you will be spending a lot of time together.
Always ensure that their vision is the same as yours. If you have any questions, then don't be afraid to ask them about it. Try to listen to their answers attentively. Whatever your vision for your dream.
Bravo Events treats every wedding day as an important event. Our wedding planner will make sure that everything is done properly so nothing can go wrong. We have a team of experts that values every cultural tradition.
We know that some couples have a limited budget, so we make our prices very affordable. If you need a wedding planner for your future wedding or you know someone who needs one, then you can contact us at 805-228-9050. We are always open to welcome you!