Your wedding day is going to be one of the most exciting days of your life. After all, this is the first day of the rest of your life with your lifelong partner by your side. After the thrill of the engagement, it's time to get started on planning.
But with all of the wedding advice, bridal magazines, and countless articles of wedding blogs available on the Internet, you might find yourself overwhelmed by the entire wedding planning process. Buried neck deep in seating charts, wedding dress designs, and catering menus, it might be time for you to break out the big guns and hire a Bravo wedding planner.
Some people balk at the idea of hiring wedding event planning companies in Los Angeles because it makes it seem like they're giving up control of their special day. It's not a good idea to think like this, and if you're working with a wedding planner that makes you feel like this, then you should look for elsewhere for a better planner.
A good wedding planner works with you to bring your wedding vision to life, no matter how big or small. If you're in the market for a great Santa Barbara wedding planner, here are some tips to help you find the right coordinator to help plan your dream wedding.
Should I Hire a Wedding Planner in Ventura?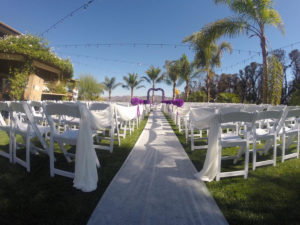 To start with, let's tackle the question: Do I need a wedding planner? The short answer is: yes. Long answer? Here are some reasons why hiring a wedding planner in Ventura or Los Angeles is the right thing to do to help guarantee that your dream wedding will go off without a hitch.
They can help you with your budget and the legal stuff
Some of the most difficult parts of planning out a wedding involve planning out the logistics of your wedding. Sure, you might have a budget in mind, but calling up vendors, seeing how your budget lines up with their cost of services, and then figuring out the contracts and the other legal aspects of it, it can get confusing at times.
Wedding planners have a lot of experience with this and can give you a lot of help in this department. They usually have a network of vendors that they use regularly, so they can also help you get a great deal on your wedding.
A wedding planner allows you to enjoy your wedding day with no stress
When it's the actual wedding day, the last thing that you want is to worry about whether the florists are going to arrive on time, or if there's enough food for your entire wedding reception. All you want to do is enjoy your wedding day.
Hiring wedding coordinators near Ventura can give you that stress-free wedding day. All you have to do is enjoy your wedding day with your family and friends, and your wedding planner can take care of everything.
A good wedding planner will work with you to give you your dream wedding
A great wedding planner in Orange County will fight tooth and nail to help make sure that you get the wedding that you want. No matter how big or small your wedding is, a good wedding coordinator will do whatever they can to make sure that you get the wedding that you dreamed about. The mark of a good wedding event planner in Los Angeles is their ability to work with you, not against you, to give you your dream wedding.
What Makes a Good Bravo Wedding Planner?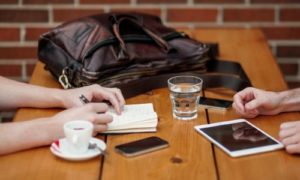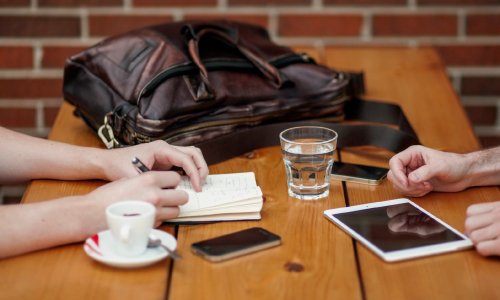 But what else can tell you that you're working with a great wedding coordinator? Here are some qualities that you should look out for in a great wedding coordinator.
Organized
With everything that goes on at a wedding, it makes perfect sense why the number one trait of a good wedding consultant in Los Angeles is being organized. You're going to need great organization skills if you're going to coordinate all of the wedding vendors involved and make sure that everything on the day of the wedding goes off perfectly and on time.
Great communication skills
A good wedding planner needs to have great communication skills since they need to communicate with all of the people involved with the wedding. However, good communication skills are not only limited to talking to people, but they should also know how to listen, especially to you, the client. Good wedding planners know how to really listen to what you want for your wedding in order to work with you to give you that wedding.
Professionalism
When looking for a good wedding planner, you're going to want to work with someone who really knows their stuff. No matter what your plans are for your wedding, the right wedding planner will know how to coordinate the event in order to make sure that the couple's wedding is as close to their vision as it can be.
Work With the Best Event Planning Companies in Ventura and Los Angeles Counties
Work with a wedding coordinator in the Ventura and Los Angeles counties that truly cares about you and your special day. Bravo Events can handle all sorts of events from birthday parties to the wedding of your dreams. Our wedding planners near Ventura are fully licensed and insured, and we can tackle any event, no matter how big or small.
Our clients have placed a lot of trust in us as their event coordinators near Ventura, and we aim to provide the same above and beyond level of service to each and every client that we work with. No matter what kind of event you have, big or small, we will help guarantee that it's a huge success.
So what are you waiting for? If you've got an event lined up, pick up the phone and call us at 805-228-9050 and we can get you set up with your free consultation today!