A wedding day is an important event in one's life, and is an event that must be perfectly planned to suit your needs. A wedding day is a special event where you celebrate your love with your special someone or partner. If you want your wedding to go smoothly, hiring a professional wedding planner is a must.
Choosing one can be quite complicated but you must choose the perfect wedding planner that will help you with your wedding details. To help you out, we've put together a handy guide of questions that you can ask a potential wedding planner to make sure that you hire the perfect team for the job.
Are you available on my preferred wedding date?
Before discussing any details with a wedding planner regarding your wedding, you must first ask the wedding planner if they are available on your chosen date. If the wedding planner is not available on your wedding date but you are flexible and you are willing to wait to work with someone you prefer, then you can adjust it. You can search for a few more options so you can plan your wedding accordingly.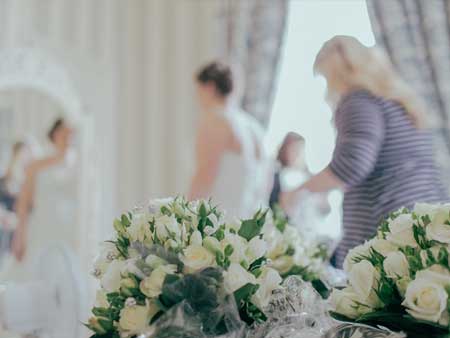 How many weddings have you handled before?
Before hiring a wedding planner, you must verify if they have experience with handling weddings. If you need a wedding planner and you are located in Ventura, make sure to hire Bravo Events. You can also check if your wedding planner has planned any other weddings at your chosen venue.
If they have planned a wedding at your chosen site, that's great news because that means they are familiar with the area, layout, and logistics and this can help your wedding day to run smoothly and become successful. They may suggest any designs or styles that will work with the venue. You can also ask if they have any photos so you can have any ideas when planning for your wedding day.
What are the services included in the packages that you are offering?
You can ask your wedding planner about their services. You must ask for a thorough explanation, this can help you decide which wedding planner is perfect for you. When choosing a wedding planner that will suit your needs, you must check the services they offer. If you are based in Ventura, you can choose Brave Events to help organize your wedding plans.
How much are you charging for your services?
Once you have chosen your wedding planner, you must discuss the prepared budget for the wedding as early as possible. The wedding budget must be a part of the topics to be discussed for the initial planning meeting so the wedding planner will know how much of a budget they are going to be working with. The wedding budget will also determine the potential services that can be provided accordingly. If you like a specific wedding planner but you cannot afford their full services, you can ask them if they can provide part-time planning or coordinate only certain specific wedding details for a smaller fee.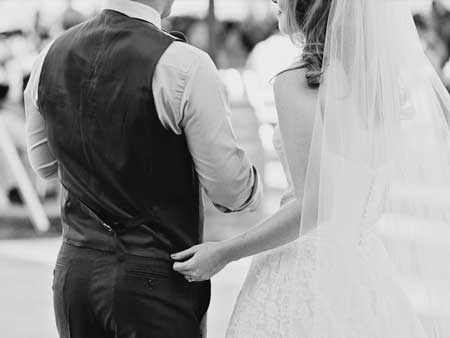 Do you have preferred vendors? Can you discuss to us on how they are selected and how we will be involved?
By discussing this question with your wedding planner, you can be assured that you have the best team with you to help your wedding day to go smoothly. The selection process of a vendor is important. Professional wedding planners know other wedding professionals in the industry and they have a network of people that can help you create the best wedding day so you can enjoy it with your special someone.
By hiring pros for your wedding day, you will be able to share great memories with your partner, family, and friends. This can also guarantee that the wedding planner will provide you with professionals that will do their best to provide the best service. If your wedding planner does not have a preferred vendor, you can ask for a list of professionals that they know that you can work with or if you prefer hiring others, you can find someone by researching on your own.
Are you going to handle the invitation and sending them to the guests?
You can ask the wedding planner if the management of the guest list and sending out of invitations is included in the services that they offer or if it will require an additional fee.
How many meetings are we going to have and how we will be involved in the planning of the wedding?
You can ask the wedding planner regarding the process of wedding planning. Not all wedding planners are the same. Some planners will create sketches and send you details over the phone or emails while others create online inspirational boards and will discuss with you all the designs in person during your scheduled meetings. Other planners will work with you side by side every step of the way and discuss all the details with you during your meetings with each other.
Will you be coordinating everything such as hiring a photographer, florist, event stylist, wedding singer, caterer, etc.?
This question will help you find out if you need to hire the other professionals that will work during your wedding day. If you hired a wedding planner that will just consult and provide you ideas for your wedding day, then you have to find and book the professionals that will work with you on your wedding day.
Do you have staff? Will you be attending the wedding day?
You can ask if your wedding planner will have staff – assistants, stylists, coordinators that will work during the day of the wedding. The size of the staff that will be working during your wedding will be determined by your wedding's specific logistics.
You can ask your wedding planner for any references. You can ask a list of names of previous clients or recent couples and professionals that they have worked with so you can ask them regarding their feedback and review of the wedding planner's work. A wedding planner must be willing to provide all the information that you will need and will encourage you to reach out to their references.
Do you need an event planner for corporate events or weddings? If you are planning a wedding. Make sure to choose Bravo events. We are an award-winning company; in 2019 we are awarded WeddingWire Couples' Choice Awards in Ventura. You can check our clients' testimonies here. Hopefully, after reading this short article, you will be able to find a wedding planner that is a perfect fit for you and your partner.
Are you having a wedding soon and are searching for a wedding planner? If you are based in Ventura, make sure to choose Bravo Events. We are a bilingual company that can cater to your wedding needs. We have a highly-skilled team that will work to fulfill your dreams and make your wedding unforgettable for you and your special someone, as well as your family and guests.
We have been catering to lots of clients and we always make sure to provide you with an unforgettable experience for your special day with your special someone. We will make sure you will be able to share great memories with your loved ones. If you want a free consultation, reach out to us on our website form. If you have any questions or any inquiries regarding our services please call us at 805-228-9050 or send us an email [email protected].